Guangzhou Longcheng Electronics Co., Ltd. successfully obtained the ISO9001 quality management system certification and obtained the quality management system certification.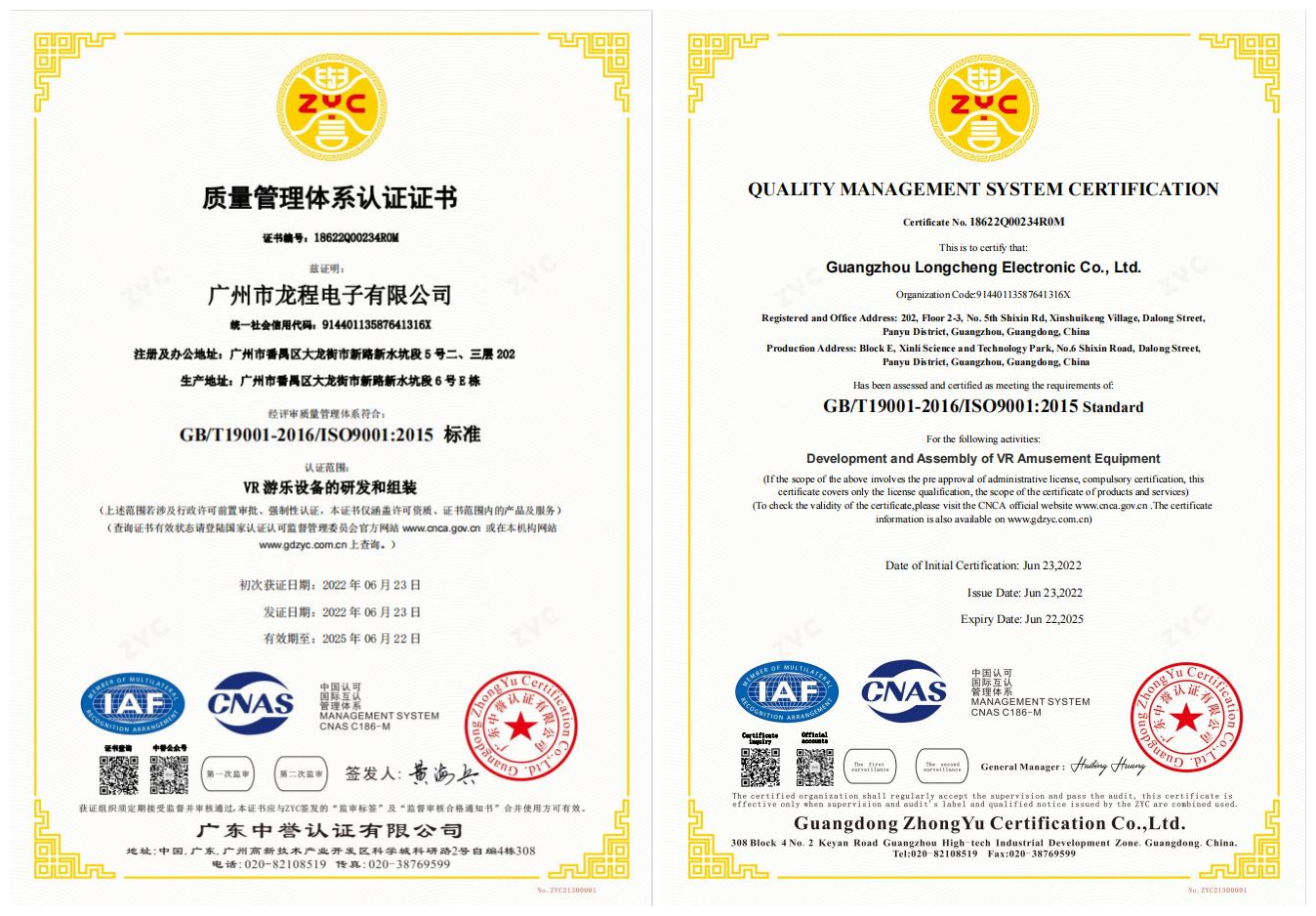 What is the ISO9001 standard?
The ISO9001 standard is a series of standards on quality management and quality assurance promulgated by the International Organization for Standardization (ISO) in 1987 and used worldwide. In 1994 and 2000, the International Organization for Standardization revised it comprehensively and re-promulgated it. This series of standards has been adopted by more than 90 countries as equivalent or equivalent, and it is the most common international standard in the world. Since the standards promulgated by ISO have strong authority, guidance and universality in the world, they play a very important role in the process of world standardization. At the same time, the certification of ISO9001 also has a wide and profound influence around the world.
The scene of the final trial
According to the relevant requirements, the experts and teachers of the Zhongyu Certification Group have conducted a very detailed and comprehensive review of all departments of our company, and carefully checked the project establishment process, production management manual and program control documents and other materials. During the certification process, the certification experts The teacher gave full affirmation and high evaluation to our project management system, and passed the certification successfully. This also marks that the company's quality management system has reached the standardized, standardized and scientific modern enterprise management standards, and has been recognized by third-party authoritative organizations.
This also proves that Guangzhou Longcheng Electronics Co., Ltd. has established a complete ISO9001 standard quality management system, and is constantly moving towards international standards.
Our company will adhere to the use of this global quality management system, continue to strengthen various basic management, adhere to high-level company research and development, production, service quality and specifications, strive to make customer satisfaction products, and ensure the company's VR amusement equipment products. The quality has always maintained a high level in the industry.
---
Post time: Jul-08-2022