Product Detail
Product Tags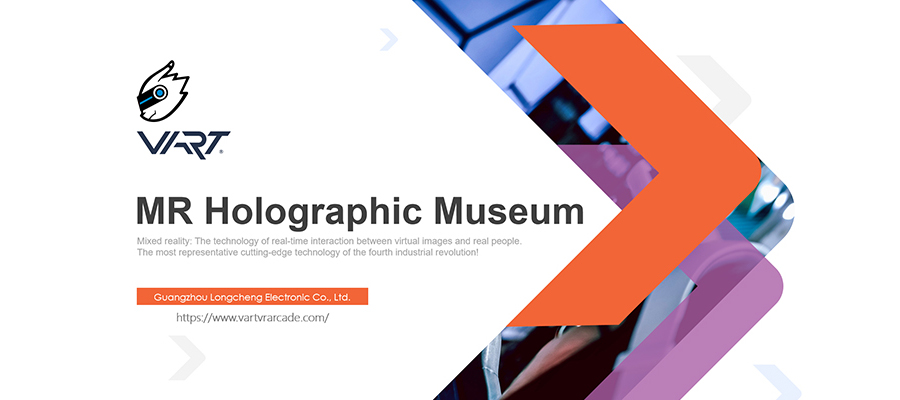 Mixed reality: The technology of real-time interaction between virtual images and real people. The most representative cutting-edge technology of the four industrial revolutions!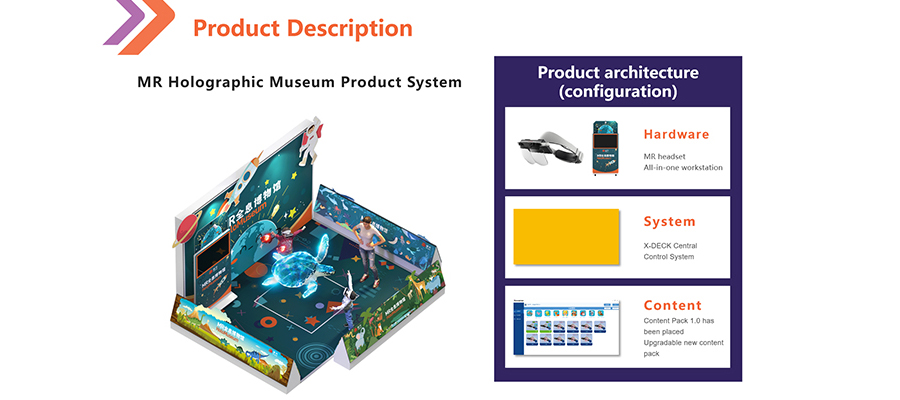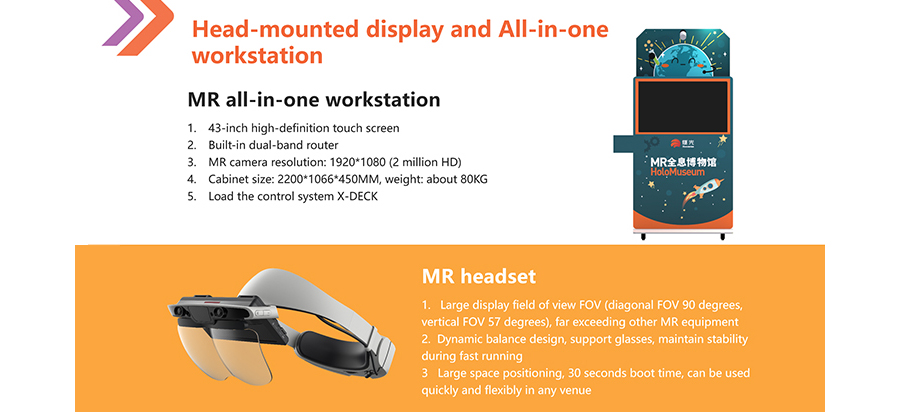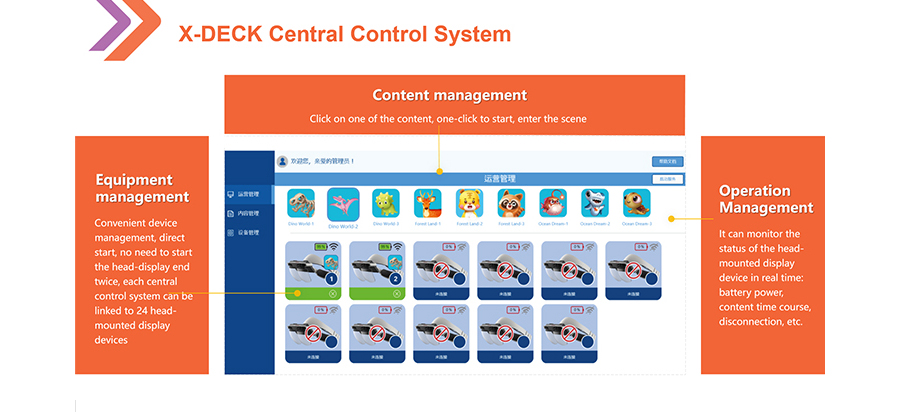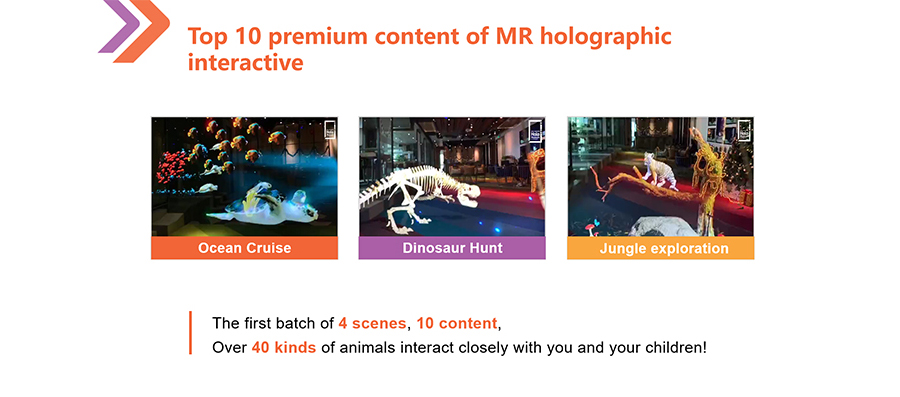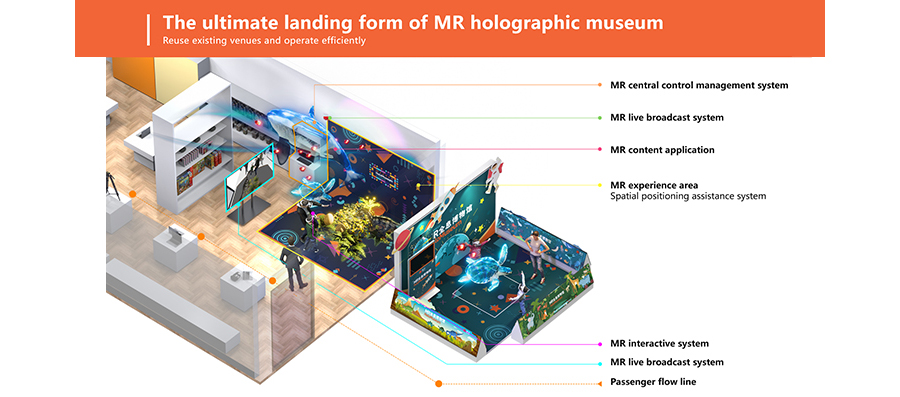 Case 1:
Shenzhen Baoneng
Taikoocheng all city shopping center, affiliated to Baoneng Group Co., Ltd., is located in the community business circle, integrating shopping, leisure, culture and entertainment. With a purely natural flow of people, the MR Holographic Museum is very popular with children and has achieved a sensational effect.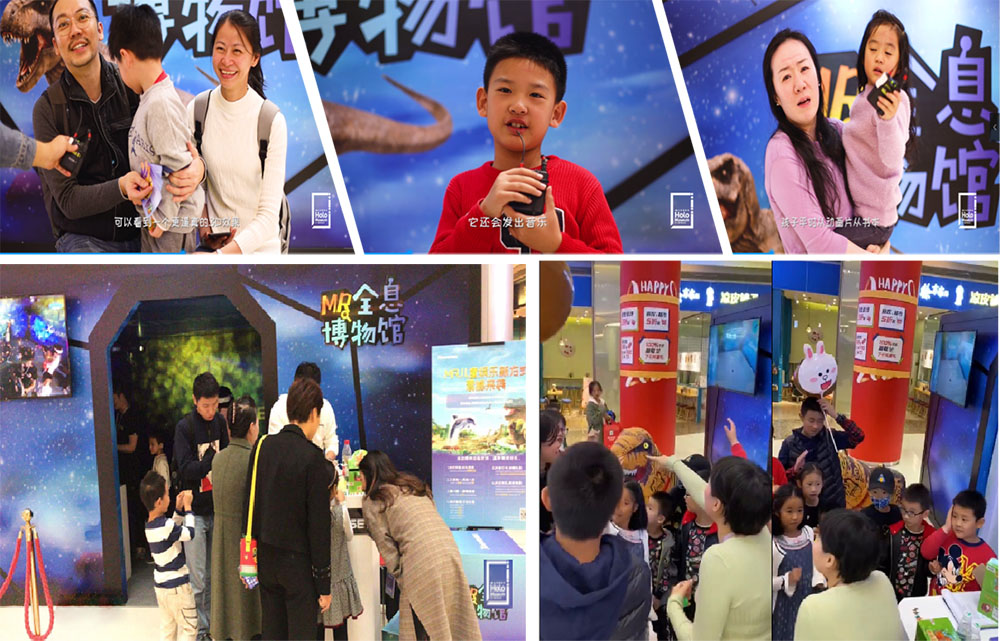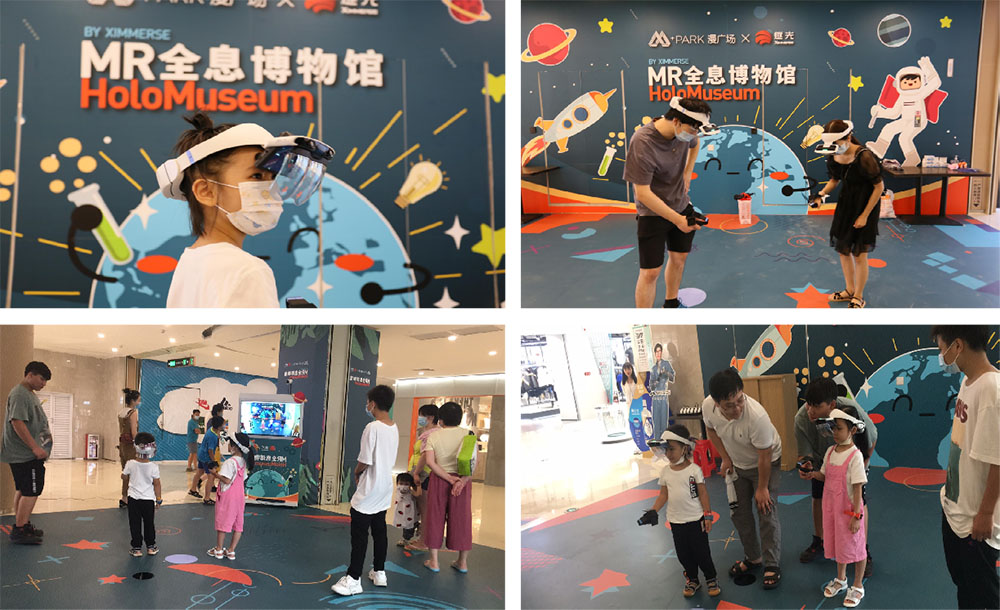 Case 2:
The M+Park Man Plaza with the concept of the City of Lohas builds a new-style MALL experience that integrates a large shopping mall, music boutique bookstore, container market market and other diversified formats, with human ecology and romance as the main tone, and a gathering of fashion The six major business formats of trendy galleries, specialty food venues, leisure and entertainment venues, life experience halls, parent-child children's playgrounds and cultural innovation worlds have created a new home for urban young people.
Case 3:
At the first "Ecological Science and Technology Festival" of the Forest Lake Kindergarten, the MR Holographic Museum made its debut and won praise from parents and teachers. The Forest Lake Kindergarten in Nancheng, Dongguan is a full-time private kindergarten located in an ecological villa area. In September 2010, Chuangsi Educational Institution started operation with high-end investment. The kindergarten covers an area of more than 6,000 square meters and has a building area of more than 5,000 meters. It is a kindergarten with a green natural ecological environment carefully prepared for children.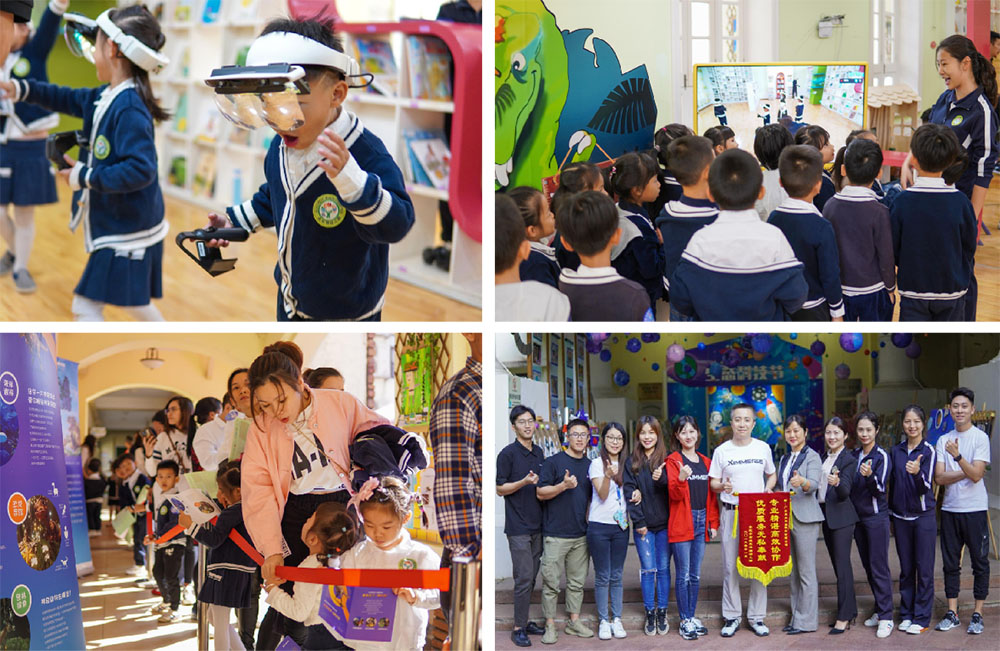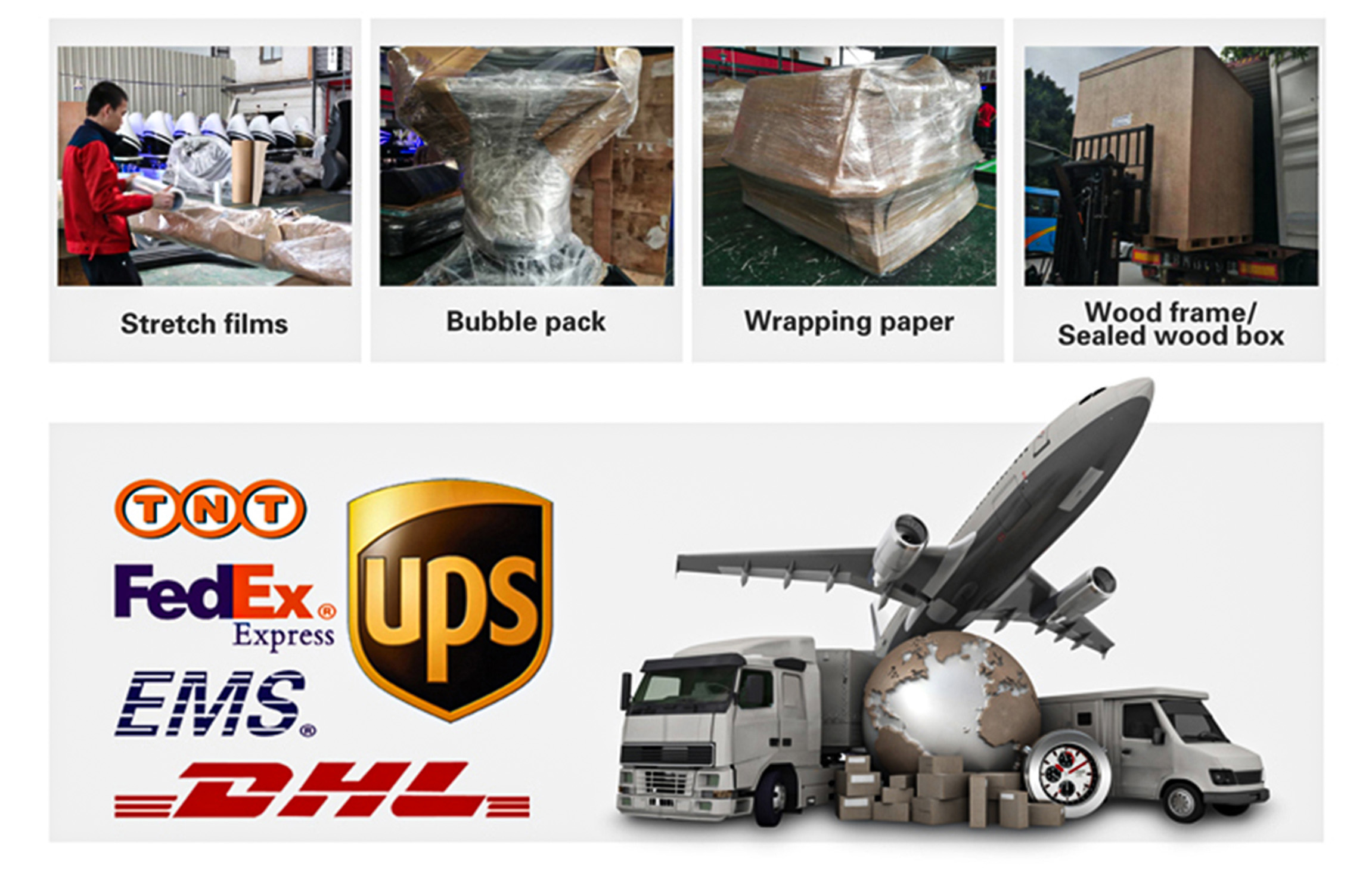 ---
Previous:
Kids VR Machine VR Submarine Simulator
---
Write your message here and send it to us